Humans of 3Q: Meet Kelsey King
Published: May 17, 2019
Author: Hillary Read
Our Humans of 3Q series continues this week with Kelsey King, Austin Office Coordinator! Get to know Kelsey below:

Explain your role at 3Q in 3 sentences or less.
I am here to make people happy! To give them a work culture that makes them excited to come in every day and proud to be a part of 3Q.
What's one marketing lesson you wished you had learned earlier?
I don't know if it's a marketing lesson, but a 3Q lesson (and core value): "Everyone is a client!"
What sets 3Q apart from other agencies in the industry?
That they see their employees as their most important asset, and it shows!
What's something that makes your office cooler than the other 3Q offices?
Austin is just the greatest city! We have the best BBQ, our office is close to everything, and we have a beautiful park right across the street!
When coworkers from other offices come to visit, what's one thing they absolutely have to do in your city?
Try the BBQ, go hear some live music, or play some of our in office games!
Tell us about your morale associate (pet: if you have one).
Although I'm allergic, we do have a cat named Callie. She likes to spoon you while she sleeps and will yell whenever she isn't the center of attention!

What's been the coolest thing you've done with your unlimited PTO?
My husband and I took a road trip along the PCH and spent time in the redwoods. Life-changing experience!

Have you participated in 3Q 3%? If so, what's been your favorite experience?
We made birthday cards for seniors and received a sweet letter thanking us and letting us know how we made someone's day brighter!
How do you spend your free time?
A lot of games, cooking, and working on remodeling our house! Starting a new DND campaign soon!
What 3Q initiative outside of your job description are you most proud of being a part of?
3Q3% by far. I love that 3Q sees the responsibility it has to every community they are a part of. Giving back to make the cities we are in just a little brighter makes me proud to be a part of this team and look forward to our expansion.
If you could choose any TV show or movie world to live in, what would it be?
Cliche, but Harry Potter for sure.
What's your favorite TED talk?
What is your next adventure?
My husband has a business trip to Tokyo coming up later this year that I get to join in on! So excited!
What is your favorite gif?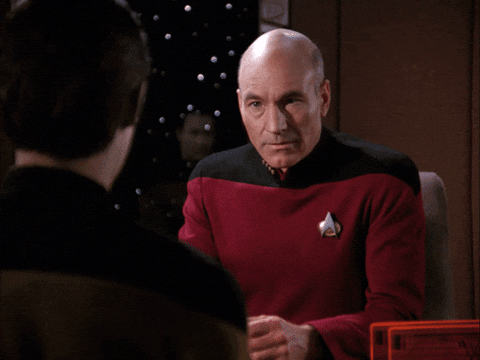 Get to know more of our 3Qers in our Humans of 3Q series. Interested in joining the ranks? Check out our Careers page.